The Corsair K65 Pro Mini is a compact gaming keyboard with 65% form factor.
Several Improvements from the Corsair K65 RGB Mini
The keyboard is the successor of the about 2 years older Corsair K65 RGB Mini. It can be used for both working and gaming, most of its features are geared towards gaming though. The keyboard offers full n-key-rollover, impressive RGB lighting, flexible macro configuration, 8000 Hz polling rate and 8 MB onboard storage for profiles.
While its predecessor was shipped with either Cherry MX Speed or Cherry MX Red, the Corsair K65 Pro Mini uses optical Corsair OPX switches. Another difference to its predecessor is the keyboard's size: the Corsair K65 Pro Mini features a 65% form factor, i.e., it now has arrow- and some navigation-keys. Also, the size now finally fits the name of the keyboard series. Furthermore, Corsair worked on improving the sound dampening, so that internal pings and echoes are reduced.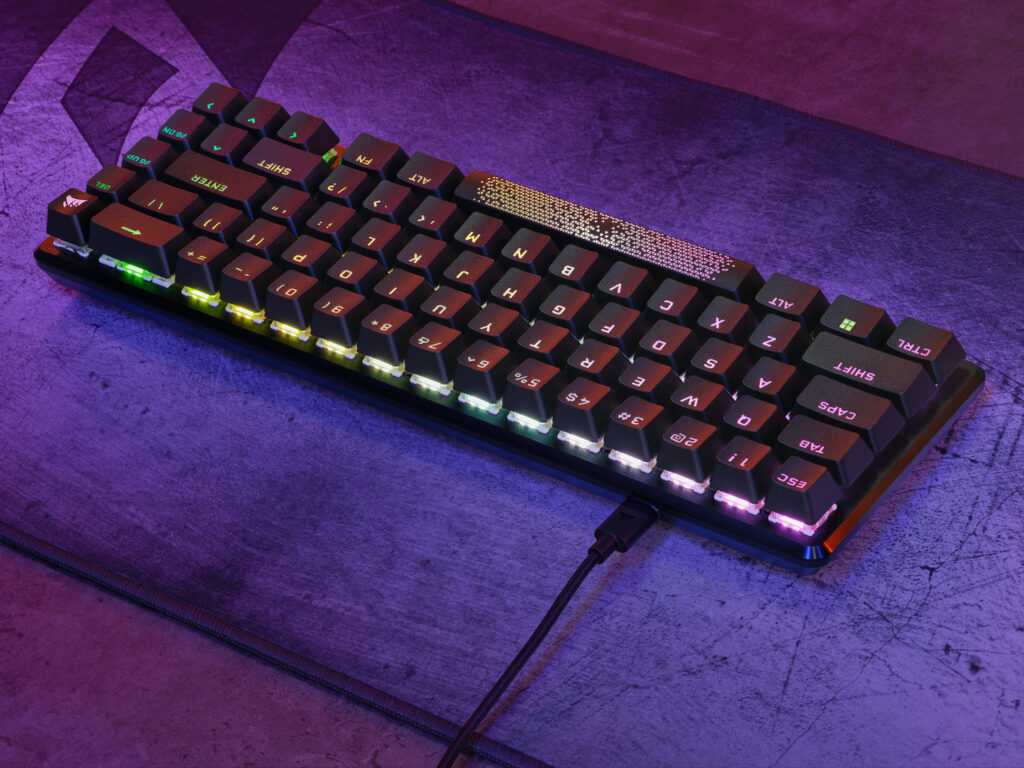 Outline
Overall, the Corsair K65 Pro Mini is clearly no revolution, but it offers several good upgrades from its predecessor. It might be an interesting choice for many gamers looking for a small keyboard usable for work and high-performance gaming.
---
Tech Specs for
Corsair K65 Pro Mini
Dimensions:
315 x 105 x 36 mm
Macro Keys:
No macro keys
Media Keys:
Yes (integrated)
USB Passthrough:
No USB Passthrough
Keycaps:
Double-shot PBT keycaps
Extras:
Fully programmable
Available since:
Jul. 2023
---
Further Information on Amazon.com
---
Mechanical Keyboard Score
The mechanical keyboard score is our overall score for a keyboard. The score is based on the available ratings and critics and makes an easy comparison between different mechanical keyboards possible. It is also used for our mechanical keyboard ranking.
---
Reviews
---
"The Corsair K65 Pro Mini is a fantastic small-form-factor gaming keyboard. It offers an especially sturdy chassis, complete with thoughtful design as well as some excellent optical switches - smooth and snappy for games and word processing alike. Its software suite is clean and the RGB lighting it provides is vibrant. But, all that keyboard goodness does come at a high price."
---
"The 65% layout of the K65 Pro Mini is a nice middle ground between full sized and the smallest keyboards commonly available. Delete and arrow keys are retained and make for a convenient experience. Acoustics are ok and Corsair are making some good improvements in this area, however the space bar stabilisers still leave a bit to be desired and do rattle a bit."