The Californian corporation Razer is usually associated with colorful and flashing gaming products. Their latest introduction, the Razer Productivity Suite, does not fall into this category though. The suite composed of a wireless mouse, a wireless keyboard and a mousepad is designed with elegant white and gray colors so that it fits in an office workspace.
Razer Pro Type
The Razer Pro Type is not only the manufacturer's first attempt of an office keyboard, it is also its first wireless, mechanical keyboard. Razer therefore joins Logitech (G915) and Corsair (K63 Wireless), who both have a wireless, mechanical keyboard in their product range for quite some time.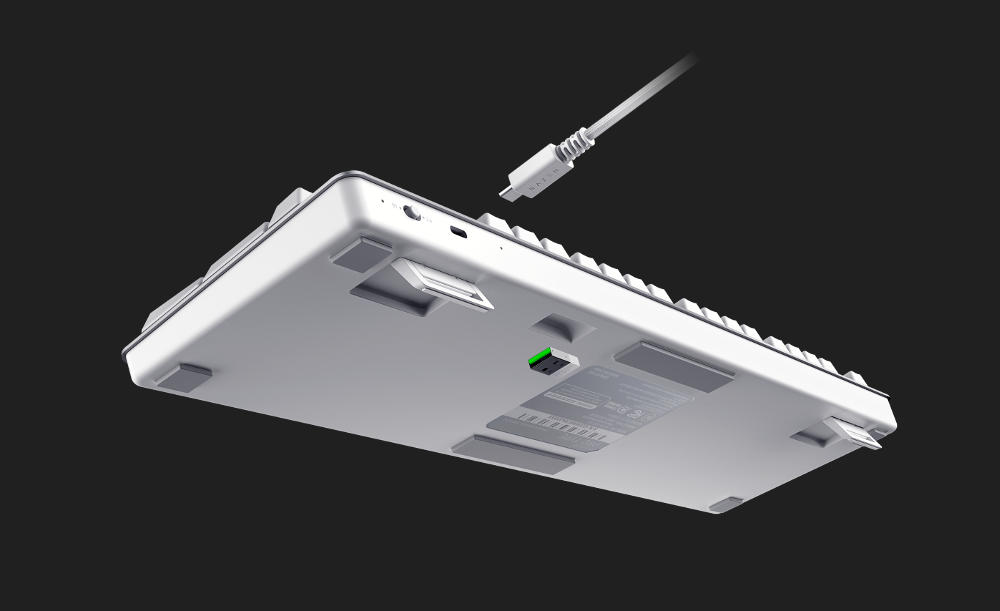 The Razer Pro Type features either 2.4 Ghz Wireless, Bluetooth or the detachable USB-C cable to connect the keyboard with a computer. It is equipped with Razer Orange switches, so you will have tactile feedback and not too much noise – which is of course important for a workplace keyboard. The keycaps are covered with a soft-touch coating to provide comfort for long typing sessions. If you often need to work late at night, you might find the keyboard's adjustable white background illumination useful.
Razer Pro Click and Razer Pro Glide
The wireless mouse Razer Pro Click is the result of a cooperation between Humanscale and Razer. Humanscale is a design studio from New York specialized in creating ergonomic office products. Their product spectrum includes, among others things, monitor arms, laptop holders, office chairs and lighting. Also the Razer Pro Click was designed with particular emphasis on ergonomics. It is supposed to keep the user's wrist at a neutral 30-degree angle to minimize health risks and injuries. Furthermore, the mouse is equipped with a 5G optical sensor and 8 programmable buttons. It's durability is up to 50 millions clicks and the battery lifetime is specified with up to 400 hours.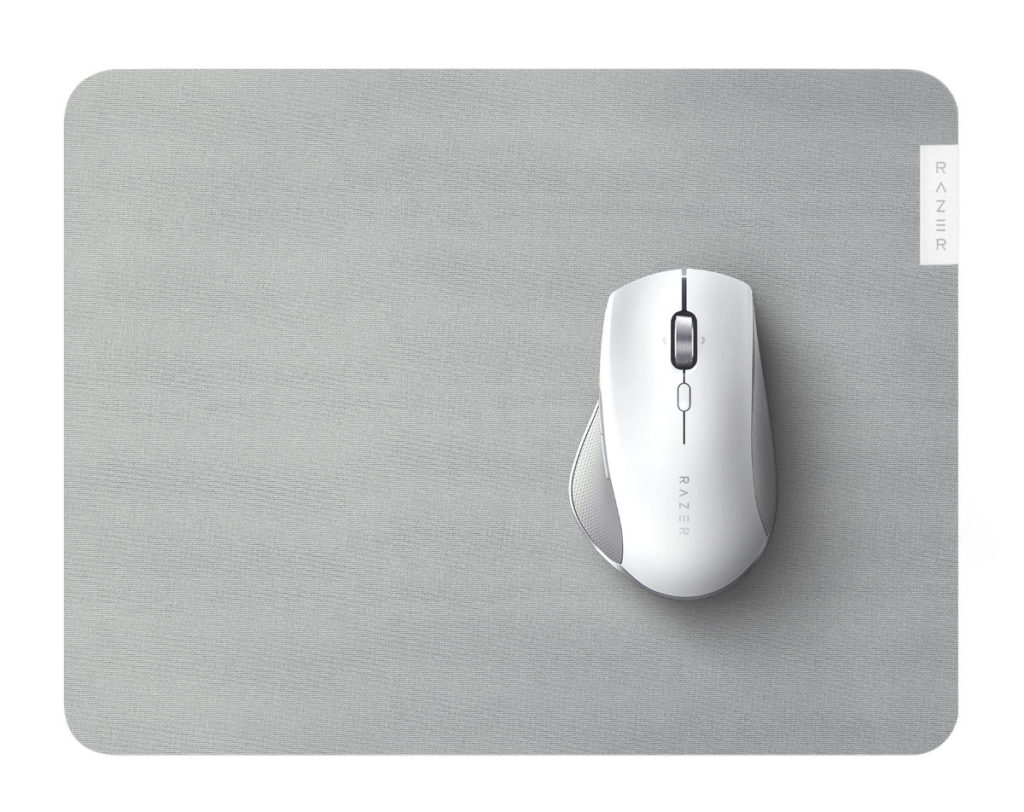 The mouse pad Razer Pro Glide is made of rubber foam and is about 3 mm thick. It has a textured micro-weave cloth surface and a rubberized anti-slip base.
Price and Availability
Razer is already selling the products in their own store for a few days and will be starting to distribute them in retail at August, 27th. The suggested retail price from Razer is as follows:
Razer Pro Click (Mouse): 99.99 USD / 109.99 Euro
Razer Pro Type (Keyboard): 139.99 USD / 149.99 Euro

Razer Pro Glide (

M

ouse pad): 9.99 USD / 11.99 Euro
The prices are in a range that we already know from Razer's gaming products. It seems questionable though, if the average employer is willing to spend about 100 USD on a mouse or 150 USD on a keyboard. Thus, the potential buyers might not be corporations but rather programmers, designers, typists and enthusiasts who are looking for ergonomic high-quality input devices in their home office.