In June 2018, Razer introduced their optical gaming switch and started the Huntman line with it. About two and a half years later, the second generation of Huntsman keyboards is now presented. The Razer Huntsman V2 Analog is, just like its predecessors, excellently prepared for gaming. The keyboard offers full N-key rollover, RGB Chroma illumination, fully programmable keys, doubleshot PBT keycaps, media controls and a plush leatherette wrist rest. The upgrade of the keyboard's switch technology is the highlight though. The Razer Analog Optical Switches enable analog inputs, provide adjustable actuation and feature dual-step actuation. More details can be found in the article about the Razer Huntsman V2 Analog. The idea of using analog switches in keyboards is not really new, Aimpad and Wooting have already done pioneering work years ago. It's great to see that other manufacturers also pick up on the benefits of analog input. With analog switches, a nice hybrid between traditional keyboard and gamepad is possible.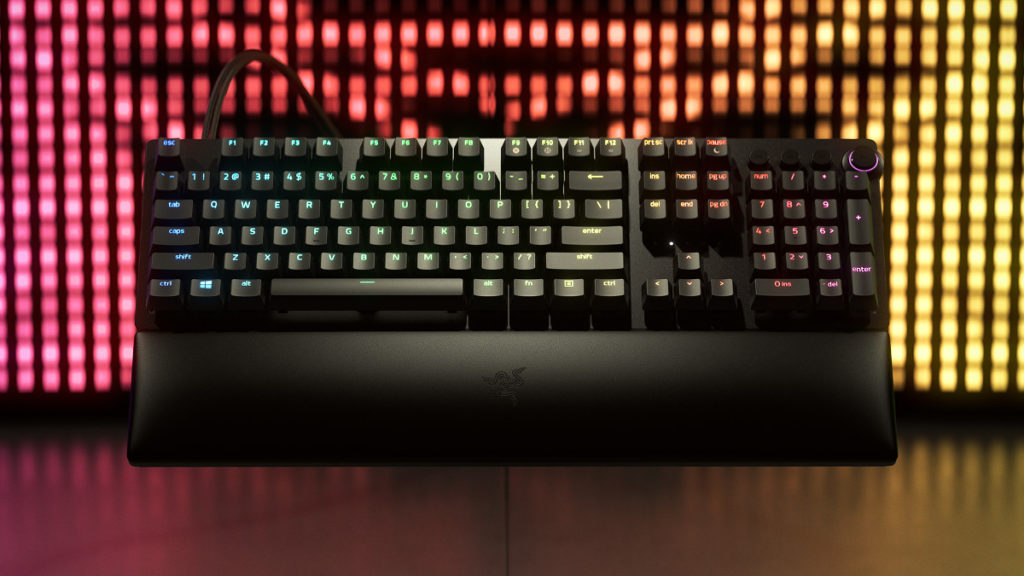 Price / Availability / Variants
The Razer Huntsman V2 Analog will be available in retail starting February 9, 2021. The suggested retail price is 249.99 USD or respectively 269.99 Euro. So far, the Huntsman V2 is only available as a full-size keyboard. Smaller variants will probably become available at some later point in time. Taking a look at the first generation of the Huntsman series, it took 15 months until the Tournament Edition was released and 25 months until the Mini Edition was released.
Sources: Product Images from Razer